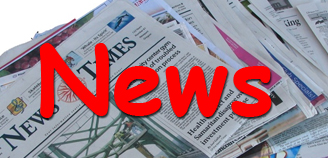 MIT Computational Biology Group - Our research in the news
News Articles about our work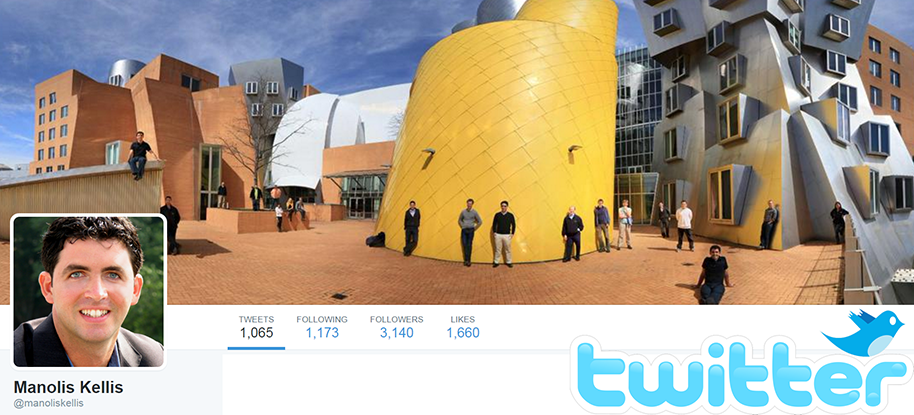 Videos
Recent News Stories
Older News Stories:
April 2013: Jason's paper in Genome Research
March 2013: Pouya's paper in Genome Research with Jason Ernst and Tarjei Mikkelsen
March 2013: Nisha's paper in PLoS CB
Feb 2013: Loyal's paper in PNAS
Dec 2012: Michael and Jason's paper on Chromatin States in the ENCODE project NAR
Sept 2012: Luke's human selection paper appears in Science
Sept 2012: ENCODE project papers come out:
Sept 2012: Jessica's paper on statistically informed gene tree error correction appears in Systematic Biology
July 2012: Mukul presents Ranger-DTL algorithm at ISMB2012
July 2012: Daniel's DREAM5 network inference paper on the cover of Nature Methods.
April 2012: Dr Who hack at CSAIL 4/17/2012.
March 2012: Daniel, Sushmita, Ferhat, and Chris's paper on Integrative network inference in GR
February 2012: Jason's ChromHMM paper in Nature Methods
February 2012: Teaching 6.881 Computational Personal Genomics


January 2012: Tarjei's MPRA paper in Nature Biotech
January 2012: Stefan's paper appears in NAR
January 2012: Matt's paper appears in GR
November 2011: Luke Ward's HaploReg tool is published in NAR, allowing anyone to mine all ENCODE data for interpreting GWAS
October 2011: Comparative analysis of 29 mammals is published in Nature with three companion papers in Genome Research:
September 2011: Jessica's paper on sub-gene evolution appears in MBE
August 2011: Science paper on regulatory innovation in vertebrate evolution
July 2011: Manolis Kellis gets Tenure at MIT.
June 2011: Daniel Marbach wins Boehringer Ingelheim Best Poster award prize at Systems Biology of Human Disease conference in Boston.
June 2011: Daniel Marbach wins Swiss NSF fellowship.
May 2011: Olfactory epigenetics paper appears in Cell
May 2011: Angela Yen wins best MasterWorks presentation prize, and best MEng thesis award at MIT.
April 2011: Ben Holmes, Angela Yen, and Ashutosh Singhal receive NSF graduate fellowships
March 2011: Three papers appear on the March 23rd issue of Nature
March 2011: modENCODE integrative analysis is featured in Nature Biotechnology
January 2011: Ernst & Kellis Chromatin States paper selected in top computational biology papers of 2010.
November 2010: Manolis receives Presidential Early Career Award in Science and Engineering (PECASE) - NHGRI press release
August 2010: Angela Yen becomes a Siebel fellow
July 2010: Phylogenomics paper appears in Molecular Biology and Evolution
July 2010: Chromatin States paper appears in Nature Biotech
June 2010: Matt Rasmussen successfully defends his thesis
May 2010: Tom Morgan wins Anna Pogosyants award for UROP award
March 2010: Manolis wins Joel and Ruth Spira teaching award
February 2010: NIH RC1 award for studying the role of small RNAs in chromatin regulation
October 2009: Our group receives NIH RC1 award for integrative analysis of genomic and epigenomic data
September 2009: Our group receives NIH GO award to lead the integrative analysis for the modENCODE project
June 2007: Josh Grochow wins MEng thesis award!
June 2006: Mike Lin and Matt Rasmussen both win MS and MEng thesis awards!
Videos
HHMI interview (2002)
Matt's thesis defense (2010)
CRG symposium (2010)
Click on the above link to search a timeline of news stories for our group
Note: Because some news stories move and links eventually fail, exceprts of the stories are linked with an asterisk below.
Epigenomics
PhysorgEpigenomics (*) - Epigenomics approach illuminates the dark corners of the genome
BroadInstChromStates (*) - Epigenomics approach illuminates the dark corners of the genome
12 Drosophila genomes - Fly comparative genomics